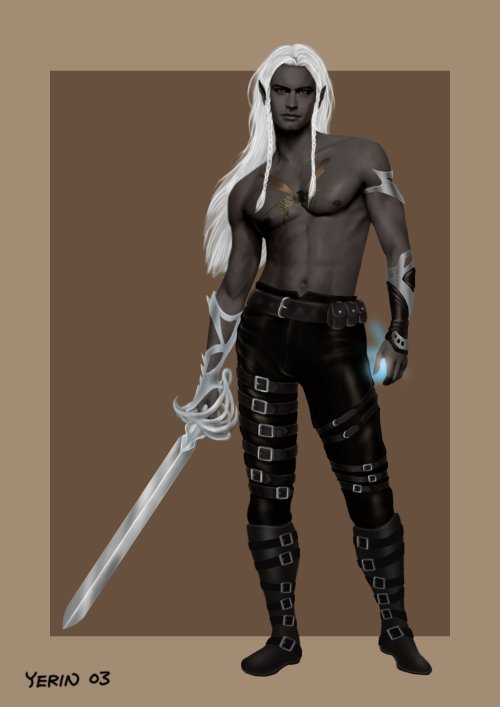 &copy 2003 Commissioned artwork by Yerin Yoo
Permission to use not granted


"Long gone are my days of creeping in the shadows and hiding in wait. Those means are for beings of a cowardly bent. We Bladesingers are risen above such dribble. So saying, it is boldy into the fray I shall go; if I should come to meet my maker, I will at least have done so with a sense of pride and dignity that your ilk will never truly understand. If drow were truly meant to skulk within the shadows, we'd not have stark white hair, would we?
Now, go back to hiding in your dark recesses, pathetic mewling...."